Kirklees Developments Ltd was founded almost 40 years ago and, with a policy of continual development and innovation, we now manufacture one of the largest ranges of Pig Roasters, Catering Barbecues, Greenhouse Heaters and accessories in the UK.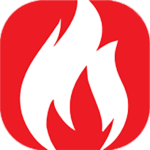 The Kirklees Developments name is synonymous with British made reliability and quality. Our products are exported all over the world. Our comprehensive range of products include gas and charcoal-fired barbecues, pig roasters and greenhouse heaters.
Our product expertise makes Firtree, Kirklees Developments, Shilton and Hotbox some of the most trusted names in appliances.
Our products are designed and built here in our factory in West Yorkshire. We stock a full spare parts list and offer a return to base repair and servicing facility.
For more information please complete the contact form on our Contact Page